Strictly Come Dancing Live is back
The sparkles and sequins were all there, the glitter ball was back in place, and yet again, the Barclaycard Arena had put the chandeliers up. All this could only mean one thing, Strictly Come Dancing – The Live Show was back. Yesterday saw the press call for the most glamorous show around, with celebrity favourites and professional dancers giving press a sneak preview of what, once again, promises to be a fantastic show. I was lucky enough to be invited along, and to even grab a few words with Alison Hammond, Simon Webbe and new judge and former Strictly winner, Tom Chambers.
The 1.00pm press call started with the couples coming out onto the floor to pose for publicity shots for the assembled regional and national press, before stopping to chat to the press from television and radio. Thom Evans and his partner Iveta were first onto the floor, both heart-stoppingly gorgeous in full dance costumes. They were followed by Rachel Stevens and 'Kevin from Grimsby', Rachel of course replacing the pregnant Frankie Bridge. The celebrity count continued to rise, as Simon Webbe and Kristina Rihanoff, Mark Wright and Karen Hauer, Brummie fave Alison Hammond AND Aljaz Skornajec and Scott Mills and Joanne Clifton all took to the floor. Missing was reigning champion Caroline Flack and new partner Tristan MacManus (not sure why?).
I had a quick chat with Alison, who was most definitely looking forward to coming home, and admitted she hoped to lift the glitter ball at least once on 'home soil'. She also giggled when I told her how she was my little boy's favourite on the show, and how he had cried when she left in week 7. Alison admitted that she seemed to have lots of little fans when on the programme, and that they all seemed gutted when she was voted off. She also cast her eyes to the upcoming local Derby between West Brom and Birmingham City, backing her team, Blues, all the way.
2 Minutes with Simon Webbe
I also managed a (very) quick interview with Blue singer Simon Webbe.
FM: Simon, you have spent a lot of time in Birmingham over the past couple of months, is it a second home now?
SW: Well, I grew up in Birmingham, I moved here when I was seven from Manchester,  and lived in Bordesley, and although I don't live here now, I still have lots of friends and family here, my daughter is still here, so it is great to spend some time here again.
FM: Are your friends and family coming to see you?
SW: Yes, it's great they'll be able to see me dancing 'in the flesh' so to speak.
FM: Does that add any pressure?
SW: (Laughs)…errrrr….YES!
FM: You started really well on Strictly, then it seemed that you might get voted out after being in the bottom 2, but then you turned into the surprise package – appearing at the top of the leader board again and again – what do you put that down to?
SW: Kristina. She always had total belief in me, from day one. You don't realise what you are stepping into when you agree to do Strictly, the pressure and levels of work. I think, at first, I took it too seriously, you need to relax and enjoy it. Kristina had the belief in me, helped me to adapt and relax and actually enjoy it.
The two new judges, Tom Chambers and Camilla Dallerup were also in attendence, with Mr Nasty, the fabulous Craig Revel Horwood and new presenter Zoe Ball. All looked fabulous, with the ladies wearing stunning gowns in midnight blue.
Five Minutes with Tom Chambers
New judge Tom Chambers, who totally resembles a 1930s matinée idol, stopped to have a chat with me, and I have to admit to now having a total girl crush (think Cary Grant – just so charming!). Tom was already a favourite of mine, I watched him win in December 2008 from my hospital bed, three days after giving birth to Joe, so his win is very memorable for me in more ways than one.
FM: Tom, Strictly Come Dancing really opened a lot of doors for you.
TC: Totally, I wouldn't have had a lot of the opportunities I've been lucky enough to have without Strictly. I've been able to play leading roles in the West End in musicals like Top Hat because of Strictly. As you can imagine, Fred Astaire's shoes are large ones to step into, but Strictly totally opened that door for me.
FM: And Christmas saw you starring in White Christmas.
TC: Yes, it was a fantastic show and I am very proud to say that it totally broke Box Office records for the Dominion Theatre in London where we were playing. Audiences just seemed to love it.
FM: Which role were you playing in White Christmas?
TC: I was playing the Danny Kaye role which meant I had a seven minute tap routine – which is pretty incredible. I have played the Bing Crosby role in Sunderland, but it was great to recreate Danny's role.
Fm: You came into Strictly as a bit of a novice in terms of dancing.
TC: Yes, I'd done a bit of basic dance at drama school, but hadn't done any Latin or Ballroom, which is a little like saying you can drive a moped rather than a car. But I was always fascinated by movement and dance, particularly tap dancing, I'd copied a Fred Astaire routine by freeze framing a video and copying the steps bit by bit. Being invited onto Strictly was like winning a golden ticket from a Willie Wonka bar – a total no-brainer for me.
FM: Simon Webbe says you have no idea what you are letting yourself in for when you agree to go on Strictly – would you agree?
TC: You have no idea how much pressure there is, the fear of going out and doing intricate steps and routines that you have had only five days to perfect. You have to get the routine into the body – get it memorized in the head. It is tough, but it is also a fantastic experience.
There was just time for a sneak preview of what I believe may be the opening dance, before a pretty wonderful afternoon came to an end.
The Strictly Come Dancing Live shows start tonight at the Birmingham Barclaycard arena. You can find details of tickets by clicking here or here.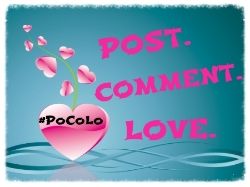 Digiprove sealCopyright protected by Digiprove © 2015 Victoria Welton