Skinny pants, including leggings, jeggings, and skinny jeans, are a fashionable addition to any wardrobe and open up a world of possibilities for women to be stylish and comfortable. Lots of things go with skinny pants, but it can be overwhelming to find the right items with so many options available. Show your style with the best things to wear with those leggings and jeggings.
Chic High-Shafted Boots
It's easy to turn a basic pair of skinny pants into something amazing with a good pair of high-shafted statement boots. Flat riding boots with a loose sweater and leggings makes a perfect outfit for running errands, or you can dress things up with heeled tall boots, jeggings, and a leather jacket for a chic outfit for a night out.
Baggy Button-Down
One of the easiest ways to look put together is to pair your skinny pants with an oversized button-down shirt. Try a white or chambray shirt with light jeggings for a casual look, or wear a patterned button-down with dark skinny jeans and heels for a more office-appropriate outfit. It's hard to go wrong with this combination, so play around with different tops and pants to find the perfect look that is effortlessly sophisticated.
Basic T-shirt
Skinny pants can make even a simple t-shirt look stylish. Wearing a simple t-shirt or a graphic tee is a great way to show some personality while still be comfortable as you're out and about. For an edgier look, try an oversized graphic t-shirt tucked into distressed skinny jeans with a denim jacket, or go for a plain t-shirt and fun leggings and tennis shoes for a stylish outfit for running around town.
Bright Blazer or Jacket
Even worn-in skinny pants can go to the next level with a great blazer. Adding a simple accessory can make the pants perfect for the office or just create a chic ensemble for a night out. A stylish blouse, classic pumps, and a tailored blazer work well with dark skinny jeans for a stylish office look, and an oversized sweater, bright blazer, and distressed jeggings can take the outfit out on the town. In general, try to pair bright blazers and jackets with darker washed pants for a more sophisticated look. The same idea also applies throughout the winter—a fun statement jacket can dress up any pair of skinny pants and make it appropriate for the season and stylish.
Comfortable Active Wear
Skinny pants don't always have to be dressy—they also look great dressed down. Pair a running tank with leggings and tennis shoes for a comfortable athleisure look that can take you from running errands to running at the gym. An oversized hoodie and sneakers works great with jeggings to keep you comfortable and street stylish for just about any activity.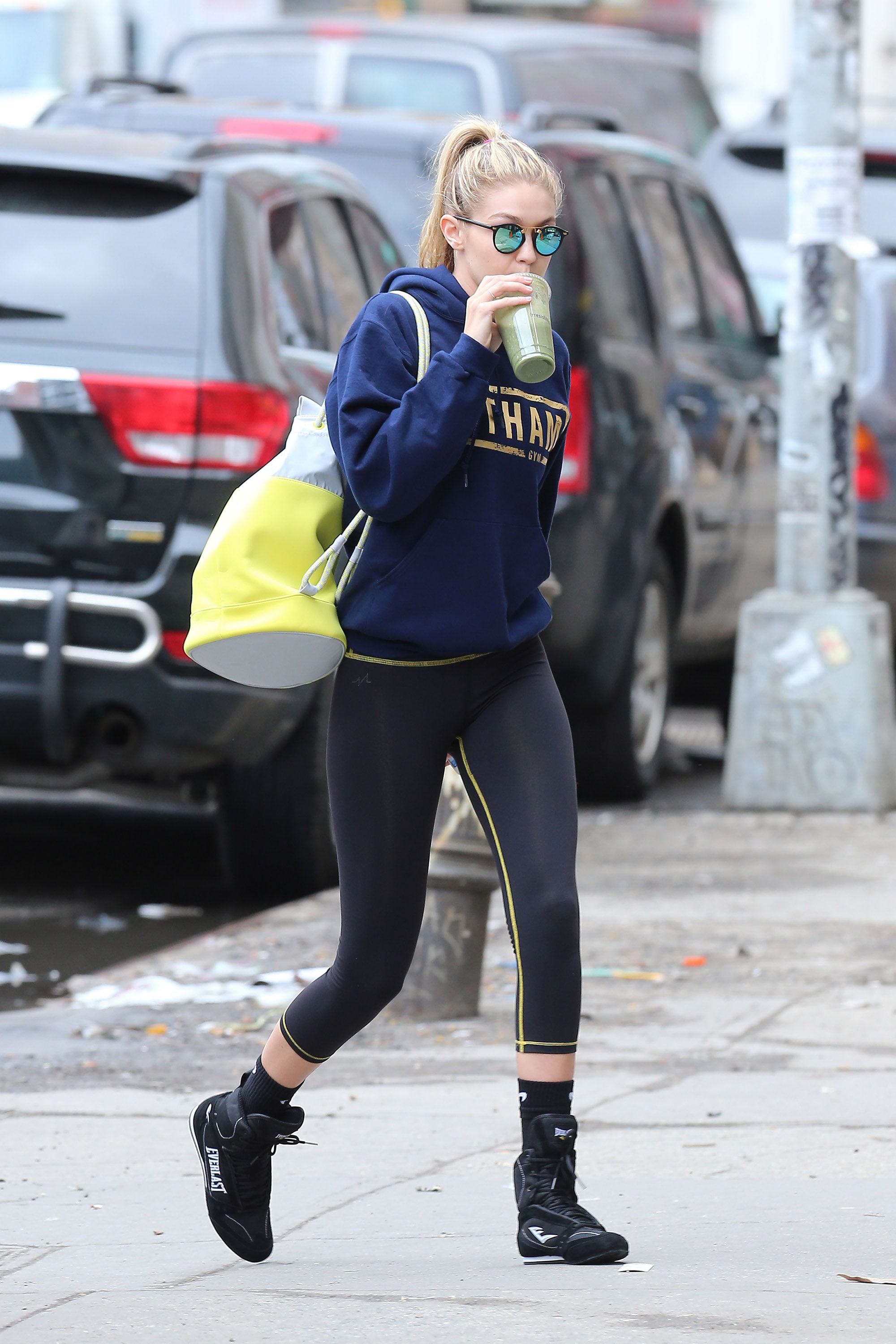 Stylish Tunic
Some women are scared to wear shorter shirts with skinny pants, but tunics are the perfect flattering option that look great with all kinds of skinny pants. Tunics tend to hit around the mid-thigh and can be worn a number of ways. Try it with a belt and skinny jeans for a dressier look to highlight an hourglass figure, or wear a fun patterned tunic with leggings for a stylish look that is flexible and comfortable.
Mini Dress
Part of the beauty of skinny pants is that they can extend many other items in your wardrobe, including shorter skirts and dresses. A short summer dress can be worn with leggings during the colder months—just add a cute pair of booties, a jacket, and a scarf to make it more appropriate for the season. Even a fancier dress can be made more casual by pairing it with leggings and flats or tennis shoes for a pulled together look that can take you anywhere.
When you know how to wear them, skinny pants can become a staple of your wardrobe and open your closet to many new clothing ideas. Get creative with what you wear with skinny pants and enjoy the comfort and style that comes from the pants.