celebrities
,
designers
,
Duchess of Cambridge
,
fashion
,
High street
,
Kate Middleton
,
S/S 2012
,
s/s 2012 fashion
,
shopping
,
style
,
Style Icons
,
weddings
No1 Jenny Packham Launches at Debenhams
Jenny Packham is one of the most important designers in the UK today. A favourite of celebrities like Angelina Jolie,Kiera Knightley, and the Duchess of Cambridge of course, Jenny is at the forefront of a move to bring glamour and beauty back to fashion.  The glorious pink shimmering dress that Kate wore for the ARK evening was a Jenny Packham dress, and many believe this has been Kate's finest fashion moment – she looked so beautiful in what was an utterly exquisite dress.
So it is very exciting that Jenny Packham has become the latest High Profile British fashion name to collaborate with High Street giant Debenhams. A stunning new collection of cocktail and evening dresses, little girls dresses and sumptuous accessories are being launched in store and online under the name No1 Jenny Packham. This is going to be your go to collection for party wear, occasion wear and evening wear. It is fabulous.
Jenny Packham says;-
"As a young girl I was regularly abandoned in Debenhams Southampton whilst my parents disappeared to search for the latest Teasmade or some other 'must have' electrical appliance. During this time I lost myself in the rails of 70's polyester and dreamt of a life in fashion. Therefore it is only natural that I have chosen Debenhams to launch my first High Street collection. My aim always is to design styles that create glamour and excitement whether it is for the red carpet or a teenage prom. My collaboration with Debenhams is a great opportunity for me to offer my signature style at an attainable price".
Here are some of the highlights of a truly special collection. Some are already available in store, with other pieces coming later in the season.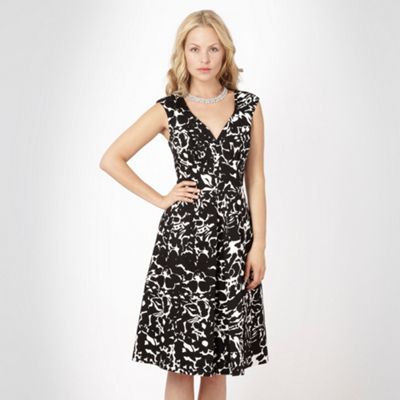 Prices range from £85 to £160.